TWINNING PROJECT
Enhancing the role of parliaments in Bosnia and Herzegovina
in the EU integration context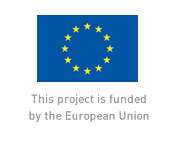 Historical meeting of the political leaders of BiH Parliaments in the frame of Twinning Project
The leaders of the Parliamentary Assembly of Bosnia and Herzegovina, the Parliament of the Federation of Bosnia and Herzegovina, the National Assembly of Republika Srpska and the Brčko District Assembly met in Međugorje on 18 and 19 March to discuss implementation of the recommendations of the first year of the 2-year long Twinning Project "Enhancing the role of parliaments in Bosnia and Herzegovina in the EU integration context".
In the first year, this EU funded project produced recommendations in seven fields related to the Parliaments' work, covering also the improvement of the legislation, oversight vis-á-vis governments and of the parliamentary administration.
Participants of the meeting – where Speakers and Deputy Speakers of BiH Parliaments were present, including BiH HoR Speaker Šefik Džaferović, BiH HoP Speaker Bariša Čolak, FBiH HoR Speaker Edin Mušić, FBiH HoP Speaker Lidija Bradara, RSNA Speaker Nedeljko Čubrilović, Brcko District Assembly Speaker Đorđa Kojić – concluded on the meeting and on its aftermath, that the Project will elaborate a report to establish action plans for each BiH Parliaments, in order to ensure an effective and sustainable implementation of the Project's recommendations aiming at the successful EU integration activities of the BiH Parliaments.
The action plans should include the needed steps for strengthening further the capacities of the Parliaments, enumerating and concluding the most important decisions and tasks to be taken in order to enhance their role and improve their capacities in line with the needs deriving from the European accession process. It was also agreed, that it will be initiated that the report and the action plans should be put on the agenda of each BiH Parliament.
EU Delegation to BiH Chargé d'Affaires, Dr Renzo Daviddi, also addressed the participants.
The list of participants on behalf of the four parliaments as beneficiary institutions of the project:
-Šefik Džaferović, Speaker of the House of Representatives of PABiH;
-Borjana Krišto, First Deputy Speaker of the House of Representatives of PABiH;
-Bariša Čolak, Speaker of the House of Peoples of PABiH;
-Ognjen Tadić, First Deputy Speaker of House of Peoples of PABiH;
-Safet Softić, Second Deputy Speaker of House of Peoples of PABiH;
-Edin Mušić, Speaker of the House of Representatives of PFBiH;
-Saša Mitrović, Deputy Speaker of House of Representatives of PFBiH;
-Lidija Bradara, Speaker of the House of Peoples of PFBiH;
-Jasenko Tufekčić, Deputy Speaker of the House of Peoples of PFBiH;
-Nedeljko Čubrilović, Speaker of NARS,
-Nenad Stevandić, Deputy Speaker of NARS;
-Senad Bratić, Deputy Speaker of NARS;
-Đorđa Kojić, Speaker of BDA