TWINNING PROJECT
Enhancing the role of parliaments in Bosnia and Herzegovina
in the EU integration context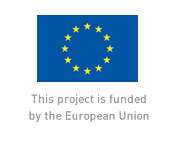 Information meetings with MPs in all 4 BiH Parliaments in the frame of Twinning Project
Representatives of the Twinning team led by MS Project Leader have visited all the Beneficiary Parliaments and have held informative sessions for MPs presenting the so-far reached results of the Project, and the plans for the second year of implementation. 
On 24 February 2015 the presentation was held in the National Assembly of Republika Srpska, on 25 February in the Parliament of the Federation of Bosnia and Herzegovina, on 26 February in Brčko District Assembly. Presentation for MPs of both Houses of the Parliamentary Assembly of Bosnia and Herzegovina was successfully conducted on 17 March.
All the presentations were well attended by Members of Parliaments from respective parliaments participating, including presidents, deputy presidents and committee chairmen.
Additionally, many MPs engaged in fruitful discussion with the project team tackling the presented recommendations in the fields of legislation, oversight, EU integration, human resources and trainings.